Welcome to Nica Fiction Fandoms!
June has been very busy especially with assignments, a full time job that totally takes the life out of me and coping with trying to post everyday on this blog, has been too much. However, I did see an increase in my follower and views this month which I like to believe is a reward for my hard work  😛  This month has made me realize I need a bullet journal, to account for different parts of my life 😛
With regards to reading, I did not read much, neither did I watch a lot of movies or TV Shows. Atleast, not how much I expected I would.
Storytel was a big let down since half of the books on it, aren't available in UK. Like WTF! So I am going to wait this month and then most likely cancel my subscription.  I did finally sign up on Netgalley and decided to review ARCS. So hopefully we shall see a lot of ARC Reviews henceforth. 😛
With regards to Bookstagram, I have not uploaded much but will figure out a schedule for the next month. Check it out here.
I also watched only 1 movie from the entire Anticipated June Releases. 😀 Not doing pretty good here, but well. I am trying.
---
Let's Rewind : May 2019
---
BOOKS I READ
The Black Mage – Daniel Barnes, DJ Kirkland (Illustrator) (29/10/2019) (ARC)
While the plot focuses around minority oppression, the story does have an adventure, and a mysterious vibe to it. I was not a big fan of how it ended, and was rather hoped it did not wrap up so quickly.
Even though it does have a promising plot. I found my self constantly reminded of several Harry Potter Scenes since it has quite a similar setting and tropes.
Check out my full review – Here!
Newcomer – Keigo Higashino (20/11/2018)
This book is not only a story about solving the mystery behind this murder of a middle aged woman living alone, but also plays with different aspects of family and relationships. I loved the fact how these then turn to be the big picture and the base of the entire novel as well.
Check out my Full Review : Here!
The Handmaid's Tale – Margaret Atwood (June .2017 /First published in 1985)
I would say this book keeps getting better, every time I ponder upon its themes. It is one of those novels that hangs with you, terrifies you and provokes you to think about it long after you finish it.
I liked the book for how well it delivers its message, and how terribly uncomfortable it left me. It is a dystopian novel that warns us of the future we might bring if we aren't too careful. It is probably every feminist's nightmare!
Check out My Full Review – Here!
Cherry Blossoms –  Subong Park ( 14/04/2017)

I have recently got myself into Webtoons and Cherry Blossoms has been the first oneI have finished reading this month. While the story wasn't that great, I loved the symbolism and the art style. It definitely left me wanting more.
I love Cherry Blossoms and yearn to seem them in real now 😛
Ella May Does It Her Way – Mick Jackson (16/10/1959)
A classic pick for the month, was an absolutely disappointing read. I am pretty this is an unpopular opinion and I will give the Netflix Series a try before reviewing this book.I did love The Lottery and We have always lived in the castle so much, making ma have a lot of hopes for this book to be my new favorite.
This book is extremely slow and not scary at all. It just discusses fear, and it absolutely got extremely boring and a real struggle to finish the book.
I also reviewed: Malice, Aru Shah & The Song of Death, & The Haunting in a Hill House.  which I read in May 😀
MOVIES I WATCHED
I watched four movies in total. So about 1 movie every weekend. 😛 Not bad!
I am Mother (Review)
Mere Pyaare Prime Minister (Review)
Murder Mystery
Stree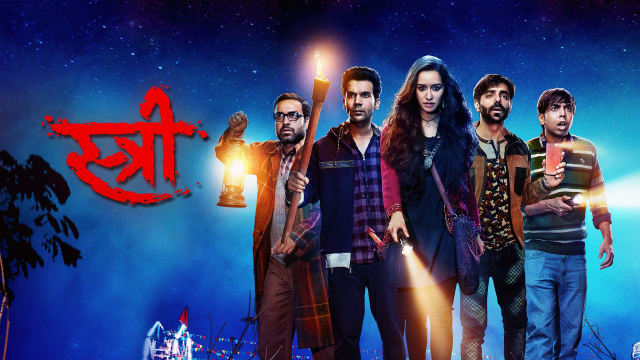 I also reviewed On your Wedding Day this month, which I watched in May!
TV SERIES I WATCHED
Check out my reviews for Hwayugi  and Oh My Ghost!
Also reviewed He is Psychometric from my May Watchlist!
---
Anticipated June Releases
---
BOOKS
Wilder Girls by Rory Power
This cover is too beautiful, and so is the plot. There is this mysterious vibe about the synopsis I read, and I am looking forward to pick this one up. Also a book set in a boarding school , okay I am already liking it.
The Merciful Crow by Margaret Owen
I read the Grisha Trilogy this year, and I am dying to read Six of Crows at some point this year, and even though I haven't really read it, I have this feeling I will like it. The Merciful Crow just seems like something similar to the Grisha World. Who knows. Will need to read it and see! I am also intrigued by all things that has a Prince, and a kingdom and a war apparently. Something that according to me, is the present state of the world, no matter it being democratic or a dictatorship rule.
TV SHOWS
Stranger Things : Season 3

I have religiously watched the Season 1 and Season 2 and can't wait for Season 3 ❤
---
Even though I did not read or watch a lot this month. I did manage to put up a post every day. I am so proud of myself. 😀 😀 😀
---
How did your Fandom month go? Did you read / watch any of the ones I mentioned. Lets Chat!