I recently moved to England from India. So what apparently is summer here is more of Winter in India!  However, I shall still  plan my Summer TBR even though I will be wrapped up in a blanket come night time!
Since I am all nostalgic, and really missing the basic everyday things I took for granted in India. I was hoping to finish a few of my back listed books.  I am terrible at reading books that are hyped a lot, and I really want to change that! Change has been my theme for the year surprisingly! 😛
So let's begin with my ever so shameful TBR.
---
Summer Days and Summer Nights: Twelve Love Stories
by Stephanie Perkins
---
I was browsing through my TBR pile, and realized this would fit perfectly with my back listed Summer Reads 😛  Also, This should be fairly easy to finish since they are just short stories and will be perfect for my commute.

---
Six of Crows by Leigh Bardugo
---
Leigh Bardugo has been one of those new to me authors this year. I adored the Grisha Trilogy, and wanted to get on with all of her work. Also, the fact that I have King of Scars as one of my anticipated releases of the year, and I want to read her work in publishing order. Hence, this book. I am probably going to end up reading Crooked Kingdom and marathon the shit of this author'd work. But lets not dream big!

---
Gemina by Jay Kristoff and Amie Kaufman
---
I read Illuminae earlier this year, and had to return Gemina to the library since it was overdue. Hopefully I should be able to borrow it again  this summer, and finish reading this.
---
City of Brass by S. A Chakraborty
---
I have City of Copper on my anticipated releases this year, while this has been on my radar for quite a while. I have put it down several times. I am probably intimidated by the size of it, and really want to get through this series.  Hopefully this summer!
---
Outlander by Diana Gabaldon
---
Another one on my radar for quite a while now. I have mainly heard good things about this book, and I really want to get into this series. At least one book each summer will do as well.
---
The Fifth Season by N.K. Jemisin
---
I loved the description and the cover of this so much and purchased it on a whim. However, I recently came across some amazing reviews for this book and also heard it won some book award so yeah! Time to pick it up 😛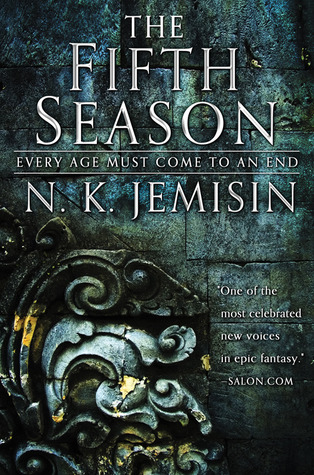 ---
City Of Glass by Cassandra Clare
---
I remember reading the first book in this series, and enjoying it. I really want to read books by Cassandra Clare and get into the Shadow Hunter World for once!
---
The Final Empire by Brandon Sanderson
---
I picked this one earlier this year, and put it down again. However, after reading Skyward I devour this author and I want to get through all of his books as soon as possible.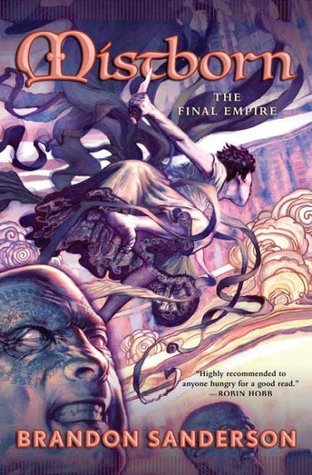 ---
Percy Jackson and The Last Olympian
---
This book is by far the most shameful of not finishing yet! This Summer I shall change that! 
---
Glass Sword by Victoria Aveyard
---
I red Red Queen last year, and enjoyed it. I was hoping to like this series, but I have put down this book twice, and I really want to get through the tough phase and see what happens in the end!
---
Have you read any of these books. Are they really worth the hype or should i put it off for later as usual 😛 Let's Chat!