It is almost the end of June! What! How! When! That apparently is not me 😛 I am eagerly waiting for September, since December last year 😛 I am finally going to meet my other half  and Time cannot go any slower!
However, I did come across this Book Tag, and I am kind of freaking out about finishing my reading goals this year!
I am only 1 book behind schedule so far, but I am kinda into a reading slumps and trying to read graphic novels and children's books to keep up with the "quantity" of books I am reading this year! I know not the right way, bit I am a book blogger apparently and need to be constantly reading something to review it 😛
Or maybe write an essay on reading slumps !
So anyways,, without further ado let's begin!
---
1. Best book you've read so far in 2019
This was tough. Because, I loved most of the books I read so far! However, Skyward, was the one book that made me stay up and finish it! I totally get the hype with Brandon Sanderson books as well. His writing style and the stories he writes are so engaging!
I need the sequel like right now!  Also, I am planning to read more of his books this year!
2. Best sequel you've read so far in 2019
Aru Shah and the Song of The Death was one of my most anticipated releases of the year, after reading the first book in the series.  It did not disappoint!  I loved how the plot develops, and the characters are more fleshed out in this one.  Also, along with being fun  to read, it also deal with a lot of important themes throughout the book which made it a lot more interesting to read.
Check out my review!
3. New release you haven't read yet but want to
Earlier this year, I made a list of anticipated releases from January to June. I only managed to finish two of them, and still want to read the others.
Check out my list!
4. Most anticipated release for the second half of the year
Skyward was no doubt, an amazing book. And if I had to choose just one book I am waiting for is Starsight! However, I also made a list of anticipated releases for the second part of the year, and I'm equally excited to read all of them. here is the list!
5. Biggest disappointment!

If you have been following this blog, I recently posted my unpopular opinion  about The Haunting Of Hill House! .  I really wanted this book to be as good as her other books. I really hyped it a lot more than necessary. I rarely enjoy classics, but her other books even though classics are really good . However,  this one just din't make it to be a just about okay book either. I was undoubtedly struggling to finish the book .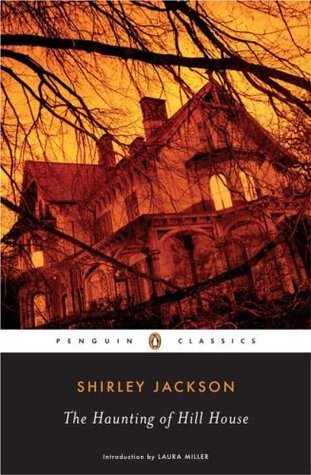 6. Biggest surprise 
I seldom pick Nonfiction books.  But this book surprised me. I wanted to read more nonfiction books. I wanted to read book with real life stories! My heart went out to this girl, with all that she endured and came out so strong .
I rarely love Non fiction books. I mainly read it, because it's supposed to be a good thing. I never really engaged in a memoir as much  as I did with this one.
It also encouraged me to pick up Becoming, and that was another good read which further made my beliefs concrete, and now I look forward to reading more Non Fiction books.
7. Favourite new author (Debut or new to you)
I read Daisy Jones and The Six by Taylor Jenkin Reid this year, and it was the first book I picked up from her. It is a masterpiece. One of her other books is hyped as well, and will look forward to pick it up soon.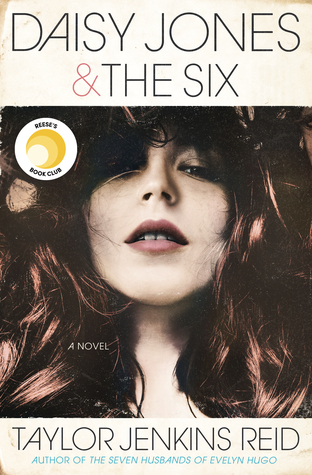 8. Newest fictional crush
I  finally picked up the Grisha Trilogy this year and finished reading a trilogy the fastest I have ever finished any trilogy so far  😛 I  kinda loved to read about Mal, and his cuteness  and the way he loved Alina.
I was undoubtedly Team Mal! I know a lot of people like Darkling more but Mal is a sweetheart and I kinda like him.
9. Newest favorite character 
I have a lot of favorite characters! I mainly love a book for its characters. So it's essentially hard to choose . But just to name a few :
I loved Xiomara ! Solely because it reminds me a lot about my teen years.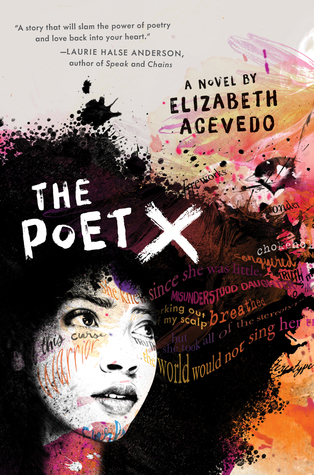 10. Book that made you cry
The saddest thing I have ever learnt from a book is that all wish to be understood, we all need help and we all need someone to listen to what we have to say, when life would be much simpler if we wished to understand,wished to listen and wished to help more often.  I can't describe how sad this book made me. Just know I cried!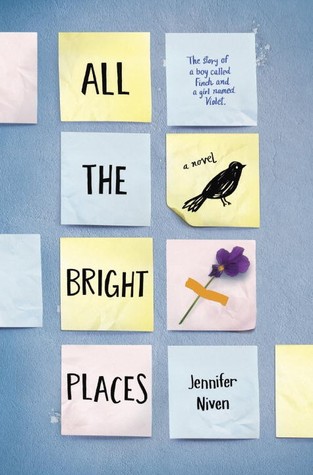 11. Book that made you happy

The Flatshare made my heart all mushy! It is such a pleasant and cute love story among two strangers who never met., but live in the same apartment. I thoroughly enjoyed this book, and was so happy and satisfied with the ending,
12. Favorite book to film adaptation you saw this year
The only Book to Film Adaptation I saw this year, is Five Feet Apart and I really enjoyed it,  Both the book and the movie made me cry like a baby!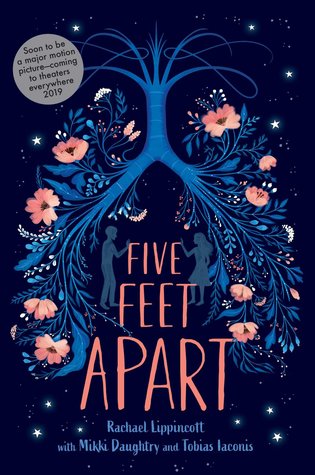 13. Favorite review you've written this year

I haven't been a regular blogger from the beginning of the year. And I totally regret it.
Although I have been posting everyday for this month, even if it means I have a long day at work and really want to sleep early :p
I guess I really don't want to break my streak now!
Hence, I don't have much to choose from .
I really worked hard to write  all these reviews, but ideally wanted to include moodboards for each of them. Out of all, I really like Darius The Great is Not Okay!
14. Most beautiful book you've bought so far this year (or received)
I read intrigued by the cover of this book, and hence I decided to read this one. I did not really enjoy the book, as much I expected, and shall say it's not for me. However it does shed light on Russian History with a rather simple magic system .

15. What books do you need to read by the end of the year?
Apart from my TBRS , I am really hoping to read alot by Stephen King, Brandon Sanderson and Cassandra Clare! These are really popular authors, and I am still to fully immerse into their work . Since, I have read a few of their books and really loved it, and would like to read more by the end of this year.
---
Have you done the Mid Year Freak-out Tag? Post your links in the comments  and I'd check it out 😀