I did a top ten anticipated releases list for 2019 ( January – June) a couple weeks ago, and decided to do another installment as well.  I have been terrible at reading my anticipated releases so far with only two of them read, and one reviewed.
Check out my review for April's anticipated Release – Aru Shah and the Song of Death.
Hopefully, I shall be able to read all of them by this year. *fingers crossed*
Lets Begin :
---
July 2019
---
The Merciful Crow by Margaret Owen
I read the Grisha Trilogy this year, and I am dying to read Six of Crows at some point this year, and even though I haven't really read it, I have this feeling I will like it. The Merciful Crow just seems like something similar to the Grisha World. Who knows. Will need to read it and see! I am also intrigued by all things that has a Prince, and a kingdom and a war apparently. Something that according to me, is the present state of the world, no matter it being democratic or a dictatorship rule.
Wilder Girls by Rory Power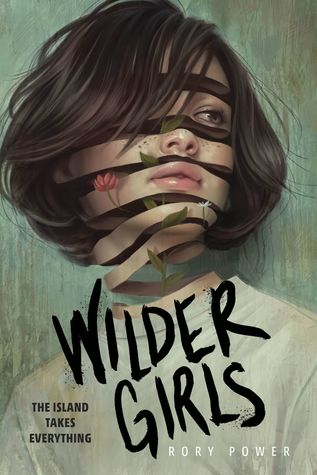 This cover is too beautiful, and so is the plot. There is this mysterious vibe about the synopsis I read, and I am looking forward to pick this one up. Also a book set in a  boarding school , okay I am already liking it.
---
August 2019
---
Color Me In by Natasha Diaz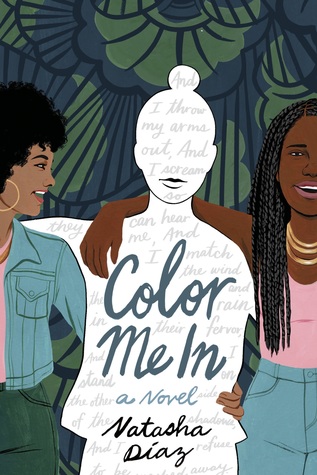 This is a debut contemporary novel, and I am intrigued by the plot. A story about the meaning of friendship, the joyful beginnings of romance, and the racism and religious intolerance that can both strain a family to the breaking point and strengthen its bonds.
I am sold !
All the Bad Apples by Moïra Fowley-Doyle
The cover is so pretty !  This has some magical realism and some queer characters. and some family drama. That's all I know. and I am keen to see some more reviews and decide if I really should pick it up or not!
---
September 2019
---
Wayward Son by Rainbow Rowell
Most of my anticipated releases, are sequels to books I am already hyped about and hoping to read at some point. Wayward Son is one of them ! Hopefully I should start reading Carry On next week, to complete my Pride Month TBR and get to this in September.
The Testaments by Margaret Atwood
It's a shame I haven't read The handmaids tale even though, how much hyped I am about it. and now there is a sequel! So many books I haven't read! It's starting to stress me out.
---
October 2019
---
The Beautiful by Renée Ahdieh
I am kind of in a Vampire/ Zombies and Post apocalyptic moos lately. Anything supernatural, is the thing for me in K-dramas right now. Also, I am finally slowly making my way through Sabrina.  Hence, it wasn't a surprise when I was intrigued by this book. Also, this will be such a nice spooky read for the month of Halloween.
Ninth House by Leigh Bardugo 
I have been so invested in the Grisha Trilogy, ever since I read it and Leigh Bardugo, quickly became an auto-buy author for me. Her writing is gold to me.  I haven't even read the synopsis yet.
---
November 2019
---
Starsight by  Brandon Sanderson
If it is one new release of very sure of reading this year, is Star Sight. I absolutely adored Skyward. I loved the plot, the characters and the all space adventure. I am so eagerly waiting for this release… November seems too far away! *intense excitement building up*
---
December 2019
---
To Whatever End by Lindsey Frydman
With one touch, she can see the end to someone's life.. How intriguing is that! I totally see a lot of potential in the story, and have a feeling I am going to like this book! Obviously, I am in the super-natural phase right now, but I still strongly feel attracted to the plot, and shall discover if this ends up being a book I like or not !
---
What are your anticipated releases for the next six months? Lets Chat!