Hello Book Lovers 😀
I am not tagged by anyone 😛 but I thought this was a fun tag and decided it to do it myself . Yes. Damn Right! I invited my own self to the party 😛
Also, My reading slump is still not over, and I am struggling to finish books.

Hence, Let me dive into some book tags and wait for this slump to disappear.
My Name in TBR : MONICA
Let's Begin..!
M – More Happy Than Not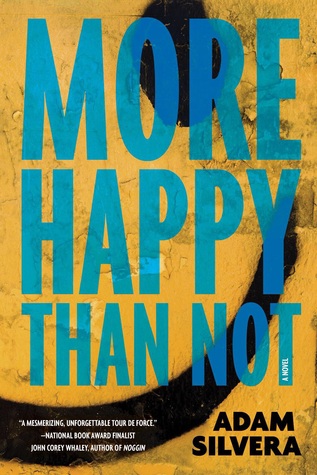 I have been wanting to read an Adam Silvera Books since years now, and I still haven't gotten around to do it.
SHAME SHAME SHAME!
O – Outlander
 I have only good things about this book. Although not my go to genre, I am still intrigues and hopefully should be picking it up sooner, now that there is an audiobook version on storytel.
N – (The) Name of The Wind.
 I have been meaning to get into Epic Fantasy so much. It is also embarrassing I have never read a book by this Author. Need to change that ASAP!
I – I'll Give You The Sun.
I am excited about so many books , It is stressful 😛  This one is yet  another one of those embarrassing not read yet books .
C – Children Of Blood And Bone.
This book is so hyped. And I am already anticipating the sequel 😛 So many books I need to finish reading…..
A – Anne of Green Gables
Classics are called classics for a reason and I am not a classic reader. However, I really am working on changing that. One book at a time.
---
Have you read any of these books? Which one do you think I should stop making excuses for and get on with it asap 😛